Finance/Promote Compassion Clubs
Aug 22, 2021
Resources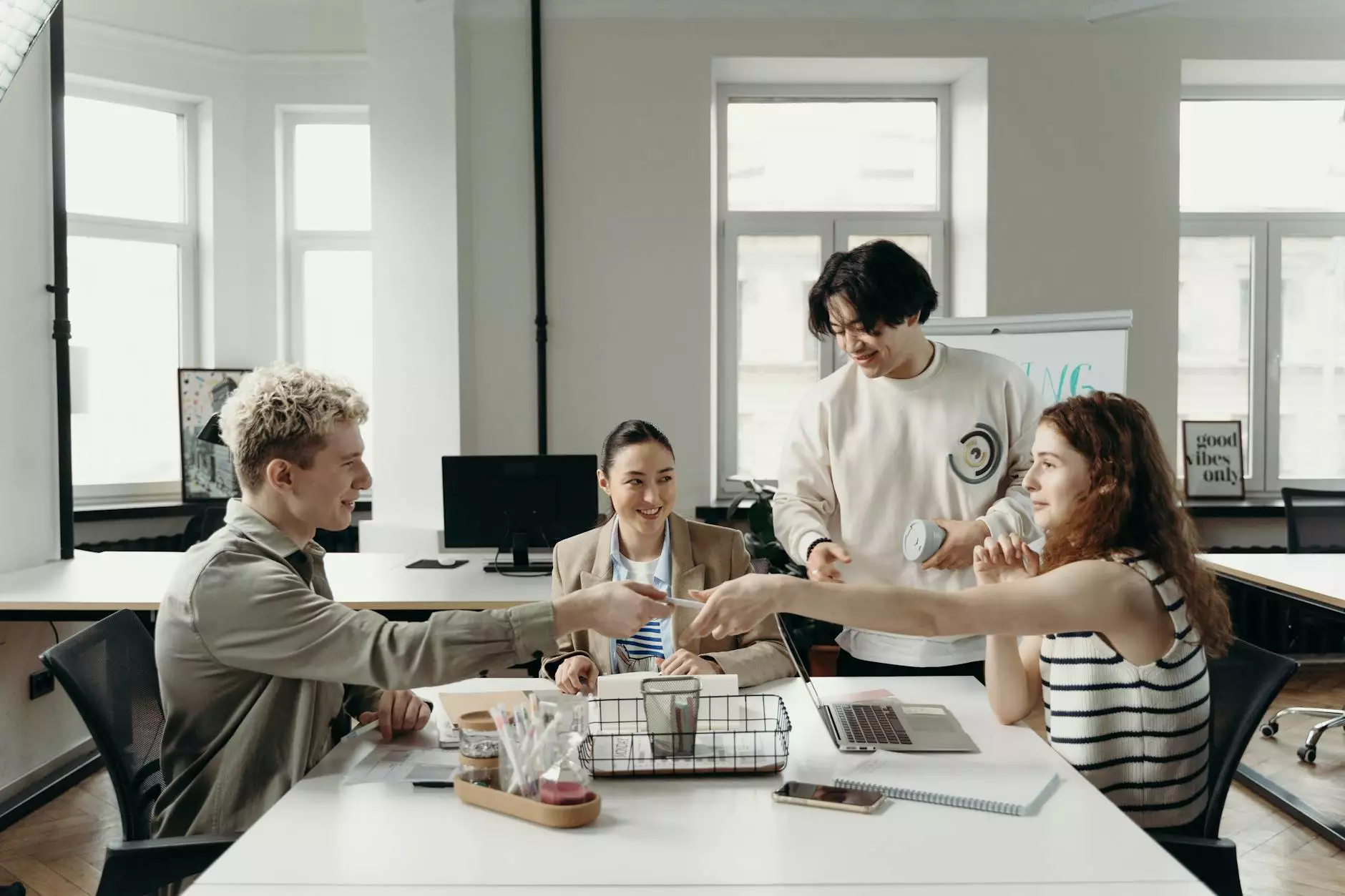 Welcome to the Finance/Promote Compassion Clubs page, brought to you by Bob Townsend in the field of Alternative and Natural Medicine. Whether you are looking to start a new compassion club or seeking ways to grow and promote an existing one, you've come to the right place.
Understanding Compassion Clubs
Compassion clubs are invaluable community resources that provide alternative and natural medicine solutions to individuals in need. These clubs focus on promoting health, wellness, and compassion by offering a variety of services and products, such as medical cannabis, herbal remedies, holistic therapies, and more.
Operating a compassion club requires careful planning, dedication, and an understanding of both the legal and ethical aspects involved. Bob Townsend, with years of experience in the field, can guide you through the process, empowering you to create a successful and reputable club that positively impacts the community.
Financing Your Compassion Club
Starting a compassion club requires sufficient funding to cover initial setup costs, ongoing expenses, and potential legal considerations. Securing proper financing is crucial for building a strong foundation and ensuring the long-term success of your club.
Bob Townsend understands the financial challenges faced by compassion clubs, especially in highly regulated environments. His expertise in securing financing options specific to the alternative and natural medicine industry will help you navigate the complexities and identify the best funding solutions for your club.
The Importance of Financial Planning
Proper financial planning is essential for the sustainability of your compassion club. Bob Townsend can assist you in creating a comprehensive business plan that outlines your budget, projected revenue streams, and expenditure forecasts. These financial projections will not only attract potential investors but will also provide you with a roadmap for achieving financial stability and growth.
Exploring Financing Options
When it comes to financing your compassion club, various options are available. Bob Townsend will work closely with you to determine the most suitable approach based on your specific circumstances. Some financing avenues to consider include:
Private investors: Connecting with individuals who believe in your cause and are willing to provide financial support.
Grants and scholarships: Identifying organizations or foundations that offer funding opportunities for compassion clubs.
Community fundraising: Engaging the community through events, initiatives, and crowdfunding platforms to gather financial resources.
Small business loans: Exploring loans tailored specifically for compassion clubs and alternative medicine practices.
Government assistance programs: Researching local, regional, and national programs that offer financial support to compassion clubs.
With Bob Townsend's expertise and guidance, you'll be well-equipped to secure the necessary funds to establish and sustain your compassion club.
Promoting Your Compassion Club
Once you have secured the financing for your compassion club, it's time to focus on effective promotion strategies to attract members and build awareness within your community. Bob Townsend understands the unique marketing challenges faced by compassion clubs and can help you navigate this competitive landscape.
Developing Your Brand
A strong brand identity is essential for standing out in the alternative and natural medicine industry. Bob Townsend will assist you in developing a compelling brand that reflects your club's core values and resonates with your target audience. From logo design to brand messaging, every aspect of your brand will be carefully crafted to create a memorable and trustworthy image.
Website Development and Optimization
In today's digital age, having a professional website is crucial for promoting any business. Bob Townsend specializes in website development and optimization specifically tailored to the needs of compassion clubs. With a user-friendly and visually appealing website, coupled with effective search engine optimization (SEO) strategies, you can ensure maximum online visibility and drive organic traffic to your club's website.
Content Creation and Marketing
Quality content plays a significant role in establishing your club as a credible and authoritative source in alternative and natural medicine. Bob Townsend can create engaging and informative content, such as blog posts, articles, and educational resources, that will resonate with your target audience. By consistently delivering valuable content, not only will you attract potential members, but you will also foster a loyal community around your compassion club.
Social Media Engagement
Social media platforms are powerful tools for connecting with your target audience and spreading awareness about your compassion club. Bob Townsend will guide you in creating effective social media strategies and managing your club's online presence. By engaging with followers, sharing relevant information, and showcasing the benefits of your services, you can build a strong online community and expand your club's reach.
Conclusion
Bob Townsend's expertise in alternative and natural medicine, coupled with his extensive knowledge in compassion clubs, makes him the ideal partner in your journey to establish and grow your own club. From securing financing to implementing effective marketing strategies, Bob Townsend will provide you with the guidance and support you need to succeed.
Remember, starting or expanding a compassion club requires careful planning, dedication, and a strong understanding of the industry. With Bob Townsend's comprehensive guidance, you can create a successful and thriving compassion club that positively impacts individuals seeking alternative and natural medicine solutions.