Michigan Industrial Hemp - Bob Townsend
Aug 12, 2020
News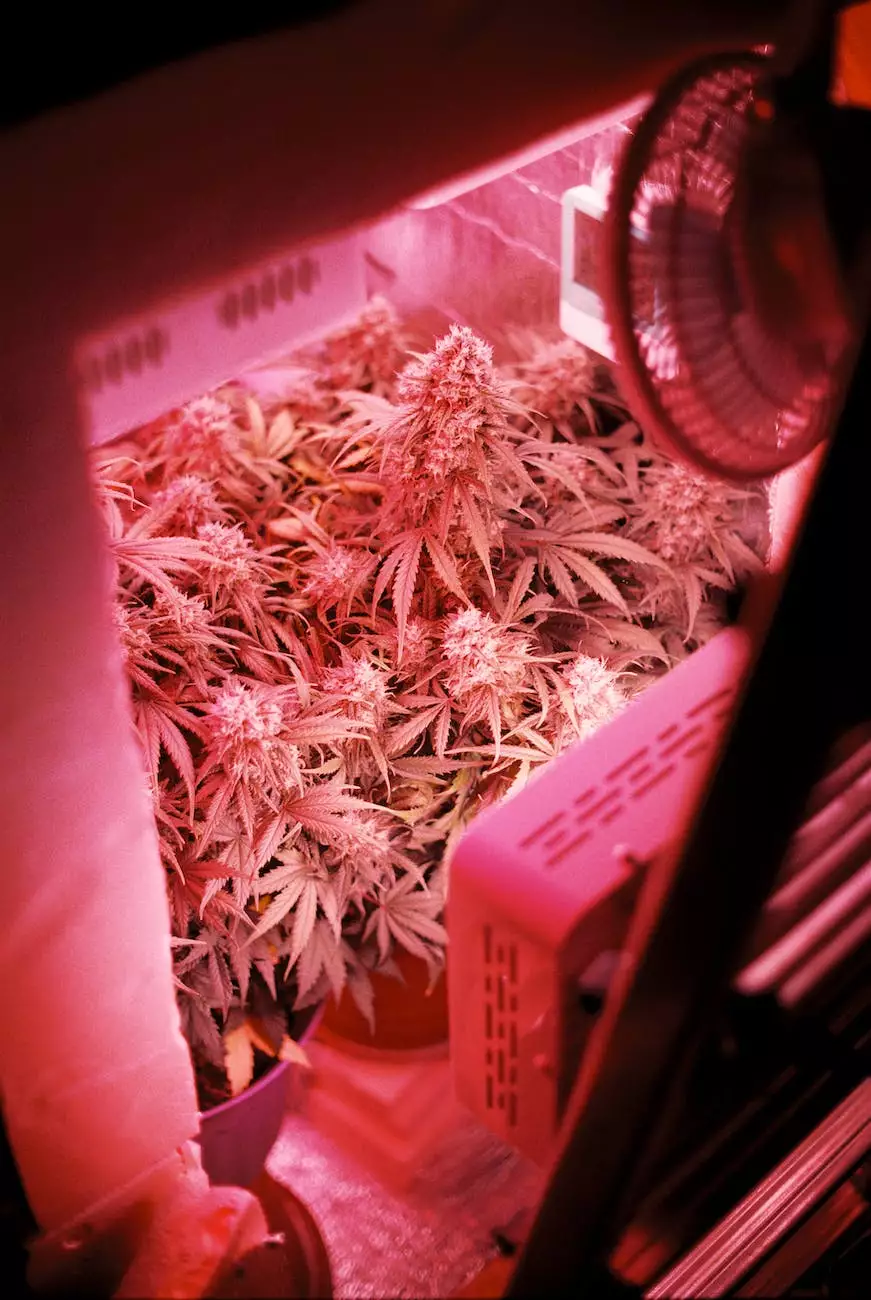 Introduction to Industrial Hemp
Thank you for visiting the Michigan Industrial Hemp page by Bob Townsend. In this comprehensive guide, we aim to provide valuable insights into the world of industrial hemp and its myriad applications in alternative and natural medicine.
The Versatile Nature of Industrial Hemp
Industrial hemp, scientifically known as Cannabis sativa, is a versatile crop that has been utilized for thousands of years. Unlike its close relative, marijuana, hemp contains minimal levels of the psychoactive compound THC (Tetrahydrocannabinol), making it non-intoxicating.
One of the most valuable aspects of industrial hemp is its numerous industrial applications. From building materials and textiles to paper and biofuels, hemp has proven to be an invaluable resource. However, in recent years, its potential in the field of alternative and natural medicine has garnered significant attention.
The Legalities Surrounding Industrial Hemp in Michigan
Before delving into the health benefits of industrial hemp, it is essential to address the legal landscape surrounding its cultivation and use in Michigan. In 2018, the federal government passed the Farm Bill, which legalized the production and sale of hemp-derived products, including CBD (Cannabidiol) oil, with a THC content of less than 0.3%.
Following the federal legalization, Michigan also adopted regulations allowing for the cultivation and processing of industrial hemp. Farmers and businesses engaged in industrial hemp activities must adhere to specific licensing and testing requirements to ensure compliance with state and federal laws.
Potential Health Benefits of Industrial Hemp
The field of alternative and natural medicine has been exploring the therapeutic properties of industrial hemp. While extensive research is ongoing, preliminary studies suggest various potential health benefits associated with hemp-derived products.
1. Pain Relief and Inflammation Management
Industrial hemp extracts, particularly CBD oil, have shown promising results in modulating pain and managing inflammation. It is believed that CBD interacts with the body's endocannabinoid system, which plays a crucial role in regulating pain perception and immune response.
2. Anxiety and Stress Reduction
Hemp-derived CBD products have gained popularity for their potential to alleviate symptoms of anxiety and stress. Several studies have indicated that CBD may help with anxiety disorders, promoting a sense of calmness and relaxation without the psychoactive effects commonly associated with marijuana.
3. Sleep Enhancement
Individuals struggling with sleep disorders may find hemp-derived products beneficial in promoting better sleep quality. CBD has been reported to interact with receptors in the brain that regulate sleep-wake cycles, potentially improving overall sleep patterns.
4. Skin Health and Beauty
Hemp seed oil, rich in essential fatty acids and antioxidants, is increasingly utilized in skincare products. It is believed to moisturize, nourish, and protect the skin, potentially improving conditions such as dryness, acne, and signs of aging.
Exploring the Various Uses of Industrial Hemp
Beyond its potential health benefits, industrial hemp has a wide range of applications within alternative and natural medicine. Here are just a few examples:
1. Herbal Supplements and Tinctures
Hemp-derived CBD extracts are commonly incorporated into herbal supplements and tinctures. These products offer a convenient and precise way of consuming hemp-derived compounds, allowing individuals to experience potential therapeutic effects.
2. Topical Solutions
Industrial hemp extracts are used in various topical solutions, such as creams, balms, and salves. Applied directly to the skin, these products target localized issues, providing potential relief from pain, inflammation, and skin conditions.
3. Edible Products
Industrial hemp extracts can be found in a range of edible products, including gummies, chocolates, and beverages. These consumable options offer an enjoyable and discreet way to incorporate the potential benefits of hemp into one's daily routine.
Conclusion
In conclusion, industrial hemp holds immense potential in the field of alternative and natural medicine. Bob Townsend welcomes you to explore the world of Michigan Industrial Hemp, where you can learn about its versatile applications, legal considerations, and potential health benefits. As regulations continue to evolve, it is crucial to stay informed and engage with reputable sources to make well-informed decisions regarding the usage of industrial hemp-derived products.