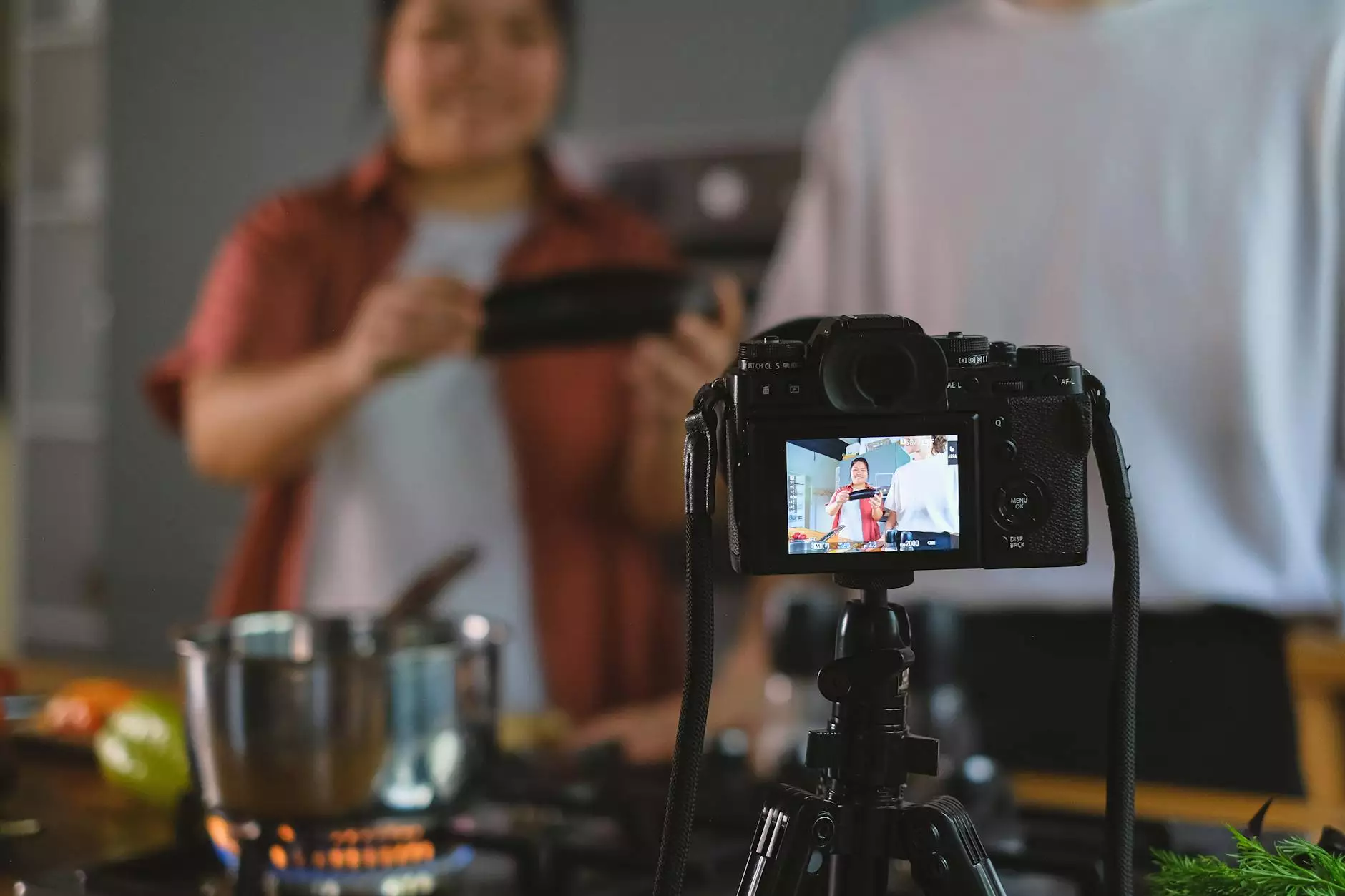 The Art of Cannabis-Infused Cooking
Welcome to Bob Townsend, your trusted source for alternative and natural medicine. In this dedicated section, we delve into the world of cooking with cannabis and explore the incredible potential it holds in enhancing our health and well-being.
Unlock the Therapeutic Properties of Cannabis
The therapeutic properties of cannabis have been known for centuries, and with the growing acceptance and legalization of this versatile plant, more and more people are seeking ways to incorporate it into their everyday lives. Cooking with cannabis offers an exciting opportunity for individuals to experience the benefits of this plant while enjoying delicious and therapeutic dishes.
Why Cook with Cannabis?
By infusing cannabis into your favorite recipes, you can create an enjoyable and remarkable culinary experience. Not only does it add a unique flavor and aroma, but it also provides an alternative method for unlocking the medicinal benefits of this extraordinary plant.
The Science Behind Cannabis Infusion
Understanding the science behind cannabis infusion is crucial for achieving the desired effects while cooking with cannabis. The cannabinoids found in cannabis, such as THC and CBD, are fat-soluble, meaning they can easily bind to fats and oils. This is why many cannabis-infused recipes call for the use of ingredients like butter or coconut oil.
Our Comprehensive Guide
At Bob Townsend, we believe in empowering individuals to take control of their health through natural means. Our comprehensive guide to cooking with cannabis provides an in-depth understanding of the process, ensuring you can create delectable infused dishes with ease.
Cannabis-Infused Recipes for Every Occasion
Whether you're a seasoned cook or new to cannabis-infused cuisine, our collection of recipes caters to every level of expertise. From appetizers and main courses to desserts and beverages, we have curated a diverse selection that showcases the versatility of cannabis in the kitchen.
Appetizers
Start your culinary journey with a range of cannabis-infused appetizers that will impress your guests. From crispy cannabis-infused nachos to savory cannabis-infused bruschetta, these recipes are guaranteed to tantalize your taste buds while providing a therapeutic twist.
Main Courses
Elevate your dining experience with our selection of cannabis-infused main courses. From comforting cannabis-infused mac and cheese to aromatic cannabis-infused Thai curry, these recipes showcase the endless possibilities of cooking with cannabis.
Desserts
Indulge your sweet tooth with our heavenly cannabis-infused desserts. From decadent cannabis-infused chocolate truffles to refreshing cannabis-infused lemon bars, these delectable treats offer a delightful way to incorporate cannabis into your dessert repertoire.
Beverages
Quench your thirst with our invigorating selection of cannabis-infused beverages. From soothing cannabis-infused herbal teas to refreshing cannabis-infused fruit smoothies, these recipes provide a wonderful way to incorporate cannabis into your daily routine.
Exploring the Benefits
While the culinary aspect of cooking with cannabis is undeniably enticing, it's important to also understand the potential benefits it can offer. Cannabis is renowned for its medicinal properties, and by exploring the world of cannabis-infused cuisine, you can unlock its therapeutic potential in a whole new way.
Pain Relief and Relaxation
Cannabis has long been revered for its ability to alleviate pain and promote relaxation. By infusing cannabis into your dishes, you can harness its analgesic properties, providing potential relief for various discomforts.
Improved Sleep Quality
Many individuals struggle with sleep-related issues, and cannabis has shown promise in improving sleep quality. By incorporating cannabis-infused recipes into your evening routine, you can potentially experience more restful and rejuvenating sleep.
Stress and Anxiety Relief
In today's fast-paced world, stress and anxiety have become prevalent issues. Cannabis has been found to have anxiolytic properties, and by consuming it through infused dishes, you may find relief from the daily stresses of life.
Safe Consumption and Dosage
When it comes to cooking with cannabis, it's essential to understand safe consumption practices and dosage guidelines. Proper dosing allows you to enjoy the benefits without unwanted side effects. Our guide provides valuable insights and tips on achieving accurate dosing when preparing cannabis-infused meals.
Start Low, Go Slow
With any cannabis-infused recipe, it's important to start with a low dosage and gradually increase as needed. This approach allows you to gauge your tolerance and find the optimal dosage for your individual needs.
Lab-Tested Ingredients
When sourcing your cannabis and cannabis-infused products, always prioritize lab-tested ingredients. This ensures that you have accurate information regarding potency and allows you to make informed decisions about dosage.
Responsible Consumption
As with any substance, responsible consumption is crucial. Educate yourself on the legalities surrounding cannabis in your area and follow guidelines to ensure a safe and enjoyable experience.
Stay Informed and Get Cooking
At Bob Townsend, we are passionate about providing the best resources for cooking with cannabis. Explore our articles, tips, and recipes to gain a comprehensive understanding of this exciting culinary frontier. Join us on this journey of taste, health, and discovery as we unlock the potential of cooking with cannabis.